Square Mesh Poly Barrier Fence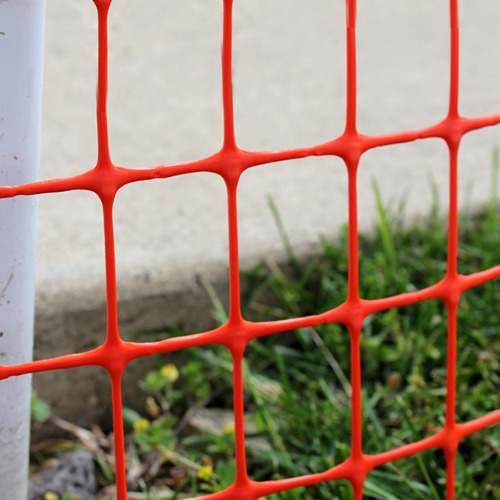 When putting in a temporary barrier fence, you want material that is easy to set up, durable, and has high visibility. Achieve all those requirements and more with a square mesh poly barrier fence.
These barrier fences are made from reliable high-density polyethylene to ensure they can withstand whatever mother nature or people bring their way. Polyethylene is a popular type of plastic used in a variety of other products you use daily. This material is both strong and flexible, making it ideal for outdoor temporary barrier fences.
What Are The Benefits Of Square Mesh?
Square-styled mesh was created to replace the traditional diamond design you often see on other barrier fences. The greatest benefit of square mesh comes from its structured vertical and horizontal strands. These strands allow for posts to feed through them easily and be spread out farther to cut down on installation time while still delivering a solid fence when erected.
Another benefit of square mesh is that it provides more visibility. This is imperative for many customer applications as these barrier fences are used to mark off areas where people and vehicles are not allowed to go.
Recommended Use:
Construction Sites
Ski Areas
Sporting Events
Parks
Access Roads
Concerts
Our square mesh poly barrier fences come in various colors like yellow, white, green, orange, blue, and black. These rolls are also offered in a range of different heights and lengths to meet the needs of all our customers. Find the perfect barrier fence for your installation today by reviewing our extensive inventory.
---