Shop Resinet Snow Fence
Reliably protecting buildings, schools, and roads from extreme weather conditions, this snow fence is an investment in safety conditions for pedestrians, drivers, and property. The high-quality polyethylene mesh design boasts wind resistance, UV resistance, rust resistance, recyclability and reusability. Resinet Snow Fence has long-lasting color that allows drivers and pedestrians to have better visibility as they travel in inclement weather.
We carry top-of-the-line Snow Fencing in a wide variety of colors and sizes, each designed for different application types - ranging from airports to access roads to skiing areas. No matter what type of application Snow Fencing is needed for, Resinet Barrier Fence can meet those needs and surpass every expectation by providing the highest quality product for the lowest prices available on the market.
Features:
Available Colors: Black, Green, Orange, Yellow
Available Roll Sizes: 4' x 50', 4' x 100', 5' x 100'
Nominal Mesh Sizes: 1.25" x 2" and 2.25" x 1.75"
Lightweight, Standard and Heavy Duty Versions Available
Designed To Meet State and Local Governement Requirements
Fully Stabilized, Ultraviolet Resistant, High Density Polyethylene Composition
Spring

Spotlight:
Quest Landscape Fabric For Weed Prevention
Professional landscapers use the multipurpose Landscape Fabric to create beautifully clean and asthetically pleasing yards, walkways, and gardens. This fabric provides an efficient and safe way to stop weed growth in unwanted landscaped areas specifically perennial gardens, rock gardens, walkways and patios. The Landscape Fabric prevents expensive garden mulches from mixing with soil which allows for less mulch to be used and replaced over time. Safe for the soil and environment, this fabric prevents soil erosion and stops weeds for good.
Features:
Lightweight And Easy To Install
Protects Soil From Erosion
Prevents Mulch From Mixing With Soil
Permanent Solution To Weed Overgrowth
Eliminates Need For Harsh Or Harmful Chemicals
Stabilize Soil Under Driveways, Interlocking Brick And More
Significantly Cuts Labor Costs By Protecting Landscaped Areas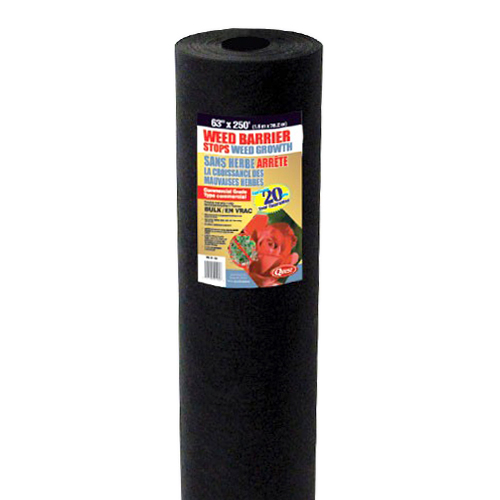 DF Supply, Inc. is the leading distributor and supplier of Resinet Barrier Fences and Accessories. Our amazing selection of fence options includes barrier fence, snow fence and specialty fences such as geotextiles and silt fence. Resinet Barrier Fence is made of durable materials such as high-density polyethylene, making it lightweight and easy to transport. It can also be reused and repurposed for new applications, making it a versatile addition to any space.
Its strength and durability make it a superior choice to other fence materials and it won't crack, peel, rust or corrode over time. Contact one of our helpful sales representatives by calling toll free at (800) 878-7829 or by emailing us at Sales@ResinetBarrierFence.com to learn more about our company and the amazing Resinet Barrier Fence products we offer. For more than 30 years, we've been attentively serving the needs of our valued customers and we'd love to help make your next fence project a success with Resinet Barrier Fencing.